5 Most Successful Captains of The Big Bash League
Big Bash League is one of the most-watched cricket tournaments in the world. Starting in 2011, the league has become one of the parameters for the Australian players for the T20 format of cricket. There are some of the young names who expect to make their name in the list of international cricket.
BBL has now become a high pressured tournament. It is very important for every franchisee to perform and make headlines every day. No matter how much money you spent, no matter if you buy the best of the best players in the world, it finally comes down to match day.
Pay withके साथ भुगतान करें
On the day and date of the match, a Captain of the team plays an important role. His on-ground decisions can change the course of the game. It is very important for a successful captain to make sure that his team is performing well enough to win the fixture.
What is important for a captain is the performance of his team, and how his individual performance is contributing to the team's success. Here is a list of some of the best captains who were an asset to their teams in the Big Bash League.
5) Moises Henriques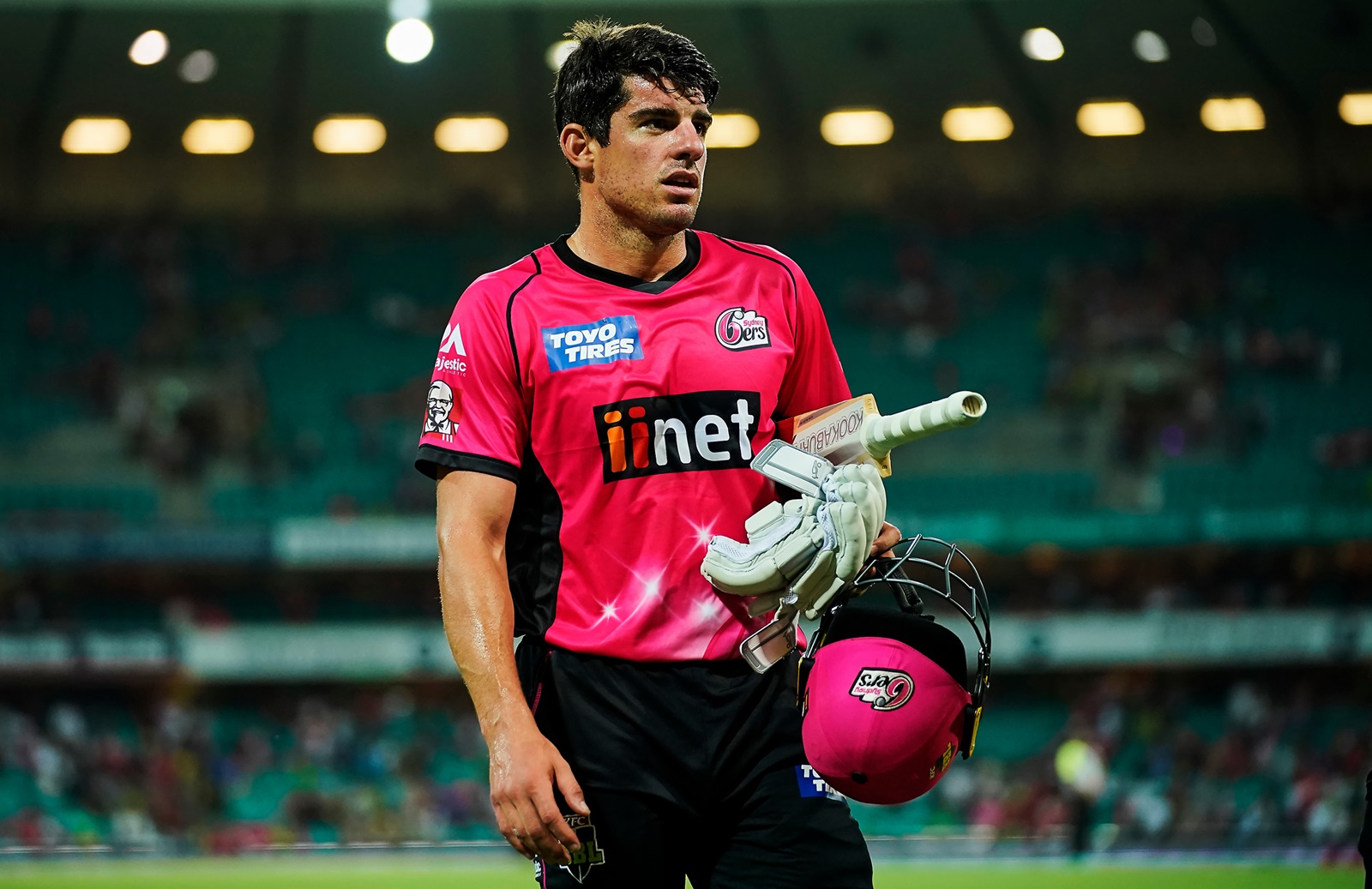 Moises was born in Portugal. He would have never imagined that he will the captain of Sydney Sixers' winning squad last year. Moises Henriques is an Australian cricketer who made his debut in the T20 format in 2009. Unfortunately, he was run out just for 1 run. He was unable to make an impact in the match. But he has made an impact in BBL by handling the leadership of Sydney Sixers. Henriques is a middle-order batsman and Right Arm medium pacer. In the beginning, he established himself as an important figure in the team. His quality to score and lower down the run rate of the opposition was exceptional. Later he proved himself as a brilliant leader by winning two consecutive BBL trophies in 2019-20 and 2020-21. His win percentage stands at 56.25%. Check bbl live score here.
4) Simon Katich
Perth Scorchers skipper, Simon Katich, makes it to number 4 in the list. He made his debut for the Big Bash League and Perth Scorchers in 2011. Left-handed batsmen and part-time left-arm chinaman bowler always gave an extra edge to the team. His experience with the international team and other domestic leagues like IPL gave him an opportunity to lead Perth Scorchers. Katich had a special ability to give the team a strong start and then help them to slow down the rate of the opposition in the middle overs. He handled the pressure of all three jobs, bowling, batting, and captainship, very well for 2 years. Simon Katich has a win percentage of 62.50% with 12 wins, 7 losses, and 1 draw.
3) Adam Voges
Adam Voges is the second captain from Perth Scorchers who has made it to the list. He was given the captaincy cap in 2014, Simon Katich's resignation, which continued till 2018 until his decision to retire. Voges made his debut for the tournament in 2011 with Melbourne Stars. His international career was not as good as expected. When he started playing with Scorchers in 2012, things started changing for him. At first, he proved an important all-rounder for the and then he took the team to new heights. Under him, Scorchers won 2 league titles in 2015-16 and 2017-18. Adam Voges has a win percentage of 67.74% with 21 wins, 10 losses. His international career was for 9 years with an experience of stand-in vice-captaincy with David Warner in a test match.
2) Travis Head
Travis Head is one of the most successful captains and a player in the BBL league. He made his debut for BBL in the 2012-2013 season and since then he has been loyal to Adelaide Strikers. Head was given the opportunity to lead the team in 2017 after Brad Hodge and he has done a pretty good job. He also plays a very crucial role for the Australian test team. Travis made his debut for the test team in 2018 against Pakistan. In January 2019, Head was announced as Australia's new Test vice-captain with Pat Cummins as the captain before the series against Sri Lanka. Travis Head has a win percentage of 75% with 15 wins, 6 losses. Head is also a part of the upcoming Ashes series in Australia. Here's our newest cricket betting tips tricks.
1) Steve Smith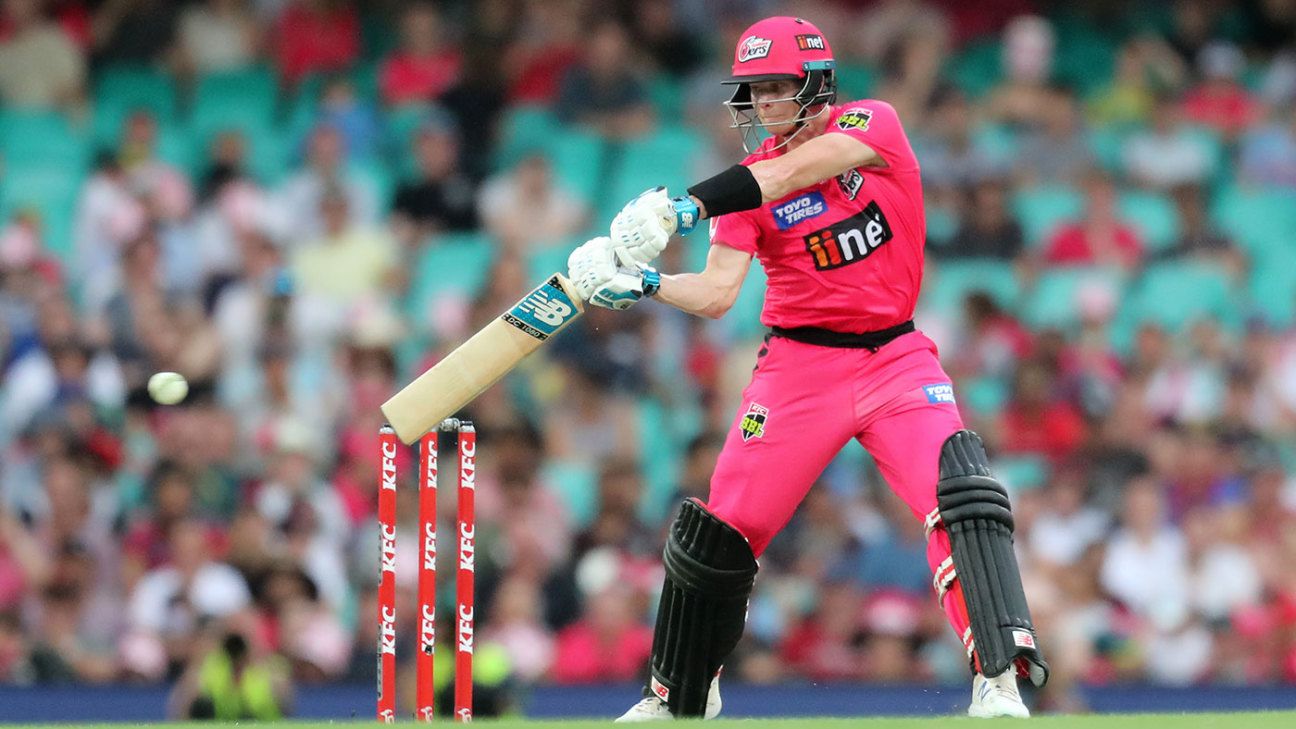 An Australian legend and current vice-captain of the test team, Steve Smith, makes it to the top of the list. Smith made his debut for the Big Bash League in the first season as a captain of Sydney Sixers. His captaincy lasted for 2 years. During his run as a skipper of Sydney Sixers, he was also making headlines for his National team. Steve Smith is considered as one of the best players in the test format. His ability to handle pressure in all the formats of cricket at the international level made him eligible to be lead the BBL team. Steve Smith has a win percentage of 77.27% with 8 wins, 2 losses, and 1 draw. Smith is also a part of the upcoming Ashes series in Australia as Vice-Captain. Do check our live cricket betting tips.