5 Things the IPL Should Learn From BBL
In the year 2008, BCCI took a decision to start a domestic tournament called Indian Premier League (IPL). None of us and even BCCI were aware that this new league of T20 cricket will change the game for Indians forever. IPL has given us a huge amount of entertainment and talent pool for the national team.
The IPL is one of the most-watched cricket tournaments in the world. In 2014, it was ranked sixth among all the sports. Take a look at this cricket prediction app. It really help a lot.
In a similar manner, Cricket Australia took a decision in 2011 and gave the green flag to Big Bash League (BBL). The BBL replaced the previous tournament, T20 Big Bash, and featured eight city-based franchises. KFC is the main sponsor of the tournament since the beginning.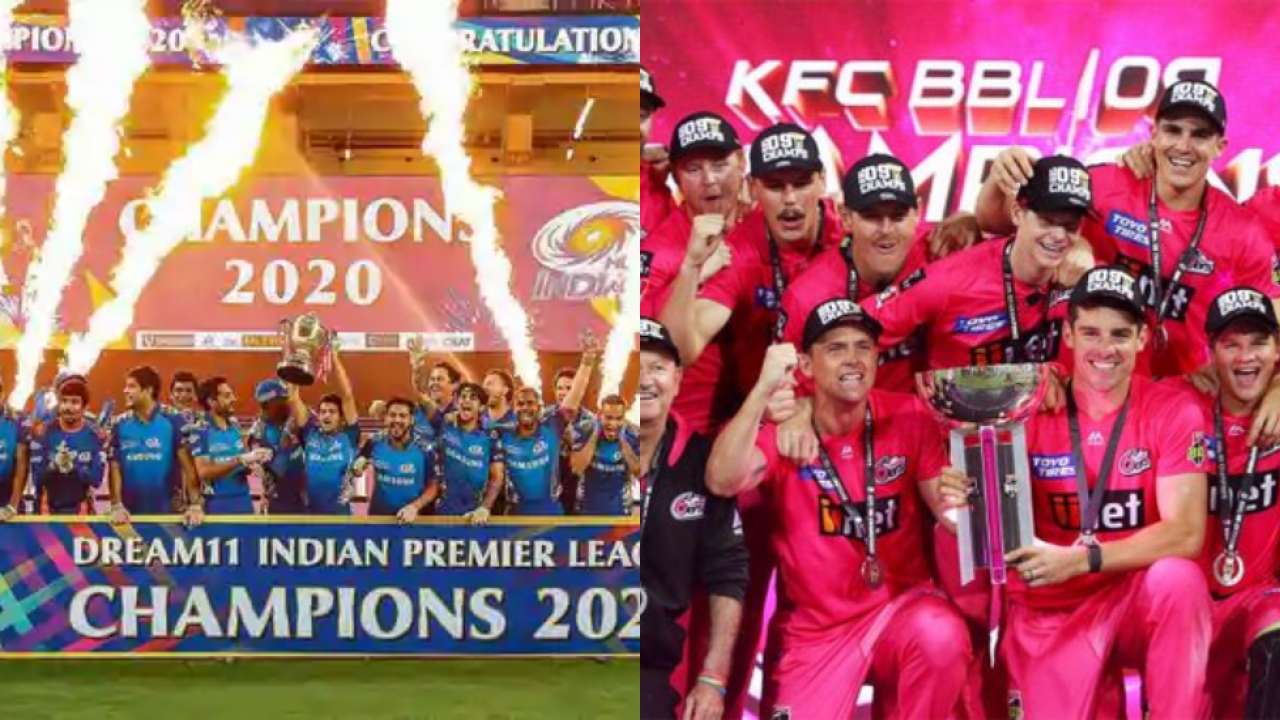 With every year, BBL's viewership is growing, and it is giving direct competition to India's IPL. There is always an unsaid rivalry between the two domestic leagues. Recently, IPL's 2021 season was wrapped up in UAE, and now it's time to commence BBL's latest edition.
In this article, we will look at 5 aspects that IPL can learn from BBL and implement to make things better. You can check it here what are the best betting apps for you to use.
5) Innovative ideas for the viewers
Big Bash League is always ahead of the Indian Premier League in terms of innovations & entertaining their viewers. At first it was BBL who bought Zinger Bails, Black Blades, Jumbotrons in cricket. They have always been ahead when it comes to entertaining their viewers with innovative ideas. Recently, from the last season, they also started autograph sessions of players, Kids zone, rocket man, and helmet cams. The only reason for this to introduce in BBL is to give their viewers more entertainment and get more viewers to watch the tournament. Looking at their ideas, it seems like they will soon introduce floating seats just behind the smart floodlights in a stadium.
4) The Public Opinion
It often looks like BCCI, the organizing committee of IPL is less bothered about the opinion of the people who are buying tickets for the matches. They already know that IPL has millions of viewership and they want to witness the match live in the stadium. The ticket prices are too high if we compare it with the facilities which are provided at the stadium. Some of the stadiums lack basic amenities for the public. BBL is much when it comes to pleasing their wires in the stadium. Their ticket prices are as low as $30 for 3 people, which makes it easier for the whole to watch the match together. IPL should defiantly implement something like this to improve their viewership in the stadium.
3) Reducing the number of Matches
The common aspect between IPL and BBL is that they both want to entertain cricket fans. The difference between both the tournaments is that BBL doesn't want the entertainment at the cost of the player's health. IPL, on the other hand, is clearly not caring about the health of its players. BBL follows a format in which the tournament gets wrapped in 30 days, unlike IPL which goes on for 60 days. The reason for IPL's long duration is that it follows a typical league format. With two new teams, we will see more matches to be added in the same format which in turn will create saturation for league fans.
2) Allowing Indian cricketers for other leagues
IPL committee should learn from BBL is that they should allow Indian cricketers, signed with IPL teams, to play for other country's leagues as well. This decision will also help Indian cricketers to learn more in the T20 format. The players from BBL do play for IPL and leagues from other countries. Just for an example, If an Indian cricketer plays on international, the amount of experience he will gain will benefit the national team. This exchange of talent will also help to have a healthy relationship between the cricketers and a good sportsman's spirit.
1) Women's IPL
This change or this innovation makes it to the top of the list. BBL is way ahead of IPL when it comes to promoting women's cricket. In 2015, WBBL was introduced, and it has become fans' favorite since then. WBBL is giving a direct competition to BBL in terms of viewership. This has given an opportunity to explore local talent for women's cricket in Australia. The same should be done in India as well. Indian Women Cricket team is already considered as one of the best team in the world. As soon as Women's IPL will start, this help the national team to sign better players for international tournaments.
Women's IPL will also give an opportunity to women, who are struggling with talent, to make their mark at the international level. As soon as BBL introduced WBBL, the results were visible clearly. It is time for the IPL committee to introduce the Women's IPL too before it gets too late. Here's today cricket betting odds. Read more here.