BBL 2021-22: Ahmed Daniyal to Join Melbourne Stars for BBL11
In a surprising turn of events, Melbourne Stars have signed Pakistani pacer Ahmed Daniyal. He will be available for Stars for the rest of the BBL. Daniyal will be joining the team after completing the 72 hours of mandatory quarantine. You can check the big bash live score here.
This year, Daniyal is the third international signing for Melbourne Stars. His teammate Haris Rauf and West Indies all-rounder Andre Russell are the other two international players. Haris will be available from 27th December and Russell will be joining from 10th December with a contract of 5 matches in BBL.
Ahmed Daniyal and Haris, both are the outcome of the talent program of Lahore Qalandars. Daniyal made headlines after a brilliant performance in the 2020-21 T10 League. He took five wickets in eight innings for Qalandars. He also made his presence felt in Pakistan Super League by picking up six wickets in 10 matches.
Blair Crouch, general manager of Melbourne Stars, shared his thoughts on the newest addition.
It's been a huge week of international signings at the Stars and we are looking forward to welcoming Ahmed Daniyal into the family.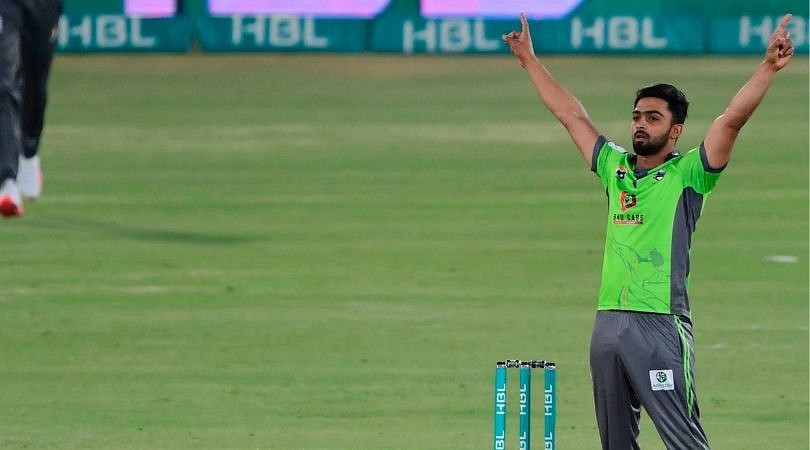 Crouch also shared his insight on how trio Haris, Russell, and now Daniyal will make a tremendous impact on the overall performance of the team and will get huge interest from the Melbourne Stars fans.
To have Andre Russell, Haris Rauf, and Ahmed Daniyal commit to the club for BBL season 11 is a massive boost for the squad and for all of our fans, who we can't wait to see back at the MCG this summer to cheer on these world-class players.
Difficult Start for Melbourne Stars in BBL Season 11
Melbourne Stars are experiencing an uneasy situation at the moment. Their start of the tournament has been unexpected and disappointing. They lost their first match to Sydney Sixers by 152 runs.
At first, their bowling lineup completely failed in front of the opposition. Sydney Sixers scored 234 runs in 20 overs at a loss of 4 wickets. The Sixers batsmen completely dismantled Stars bowlers. If this was not enough, things took an ugly turn in the 2nd inning.
Melbourne Stars batsmen were in a bad form. They all came down like a house of cards. Sixers were able to finish the match in just 67 balls. Nathan Coulter-Nile, Billy Stanlake, and Liam Hatcher – key bowlers of Melbourne Stars were missing on the match day. Sam Elliott and Brody Couch made their not-so-good debuts for the team.
Their next fixture is against Sydney Thunder and they would like to forget the nightmare of Sydney Sixers. Ahmed Daniyal, described by Qalandars head coach Aaqib Javed as "Special Talent", will be available to make his debut for the team. Here's our latest cricket betting tips and tricks. Do check.
Melbourne Stars will be planning to use Daniyal's services. The young gun will provide an extra depth to the team with his bowling talent. This will be a risk, but looking at their previous result, Melbourne Stars will have to make a decision.
It will be interesting to see Pakistani young talent make his name on the international pitch in T20 format of the game.