Big Bash league 2021-22: Playing XI of Last Week
Big Bash League has become one of the most entertaining cricket leagues in the world. The new season has some of the best players from across the globe, signed with different teams. BBL gives a rush to every player and challenges them to perform to the best of their ability. Check latest BBL 2022 schedule here.
The first week of Big Bash League is already over. There were few players who were outstanding with their performance on the field. In this article of Crictips.com, we have compiled the list of playing XI who were at their best in the last week. For more news and betting tips, visit Crictips.com.
Opening Partnership (1st, 2nd, and 3rd)
One of the strongest features of a T20 format of cricket is to have a good opening pair who can hit big shots during the power play. In T20 format, the expectations are to give a strong start and make full use of power play. For this, our nominations will be Josh Philippe (Opening Batsman), Mackenzie Harvey (Non-Striker), and Moises Henriques.
Josh Philippe did a great job in the opening game of Sydney Sixers against Melbourne Stars in the Big Bash League. With a strike rate of 176.60, he ended up scoring 83 runs in 47 balls. This was defiantly a great start for Sydney Sixers and gave them much-required confidence to score a big number. His innings took off the pressure from the middle-order batsmen and made them feel free to hit big shorts on the spin attack. Philippe can also be designated as a wicketkeeper for the team.
Mackenzie Harvey has made his roots strong in the T20 format of the game. As a nonstriker, he has the ability to rotate the striker and keep up the run rate for the team. His technical ability to score shots on the pace attack makes him different from other successful nonstrikers. Harvey made his presence felt with Melbourne Renegades in both matches against Adelaide Strikers. His strike in the first match was 121.7 and in second math it was 158. Unfortunately, he was run out during his second match and couldn't do much for the team.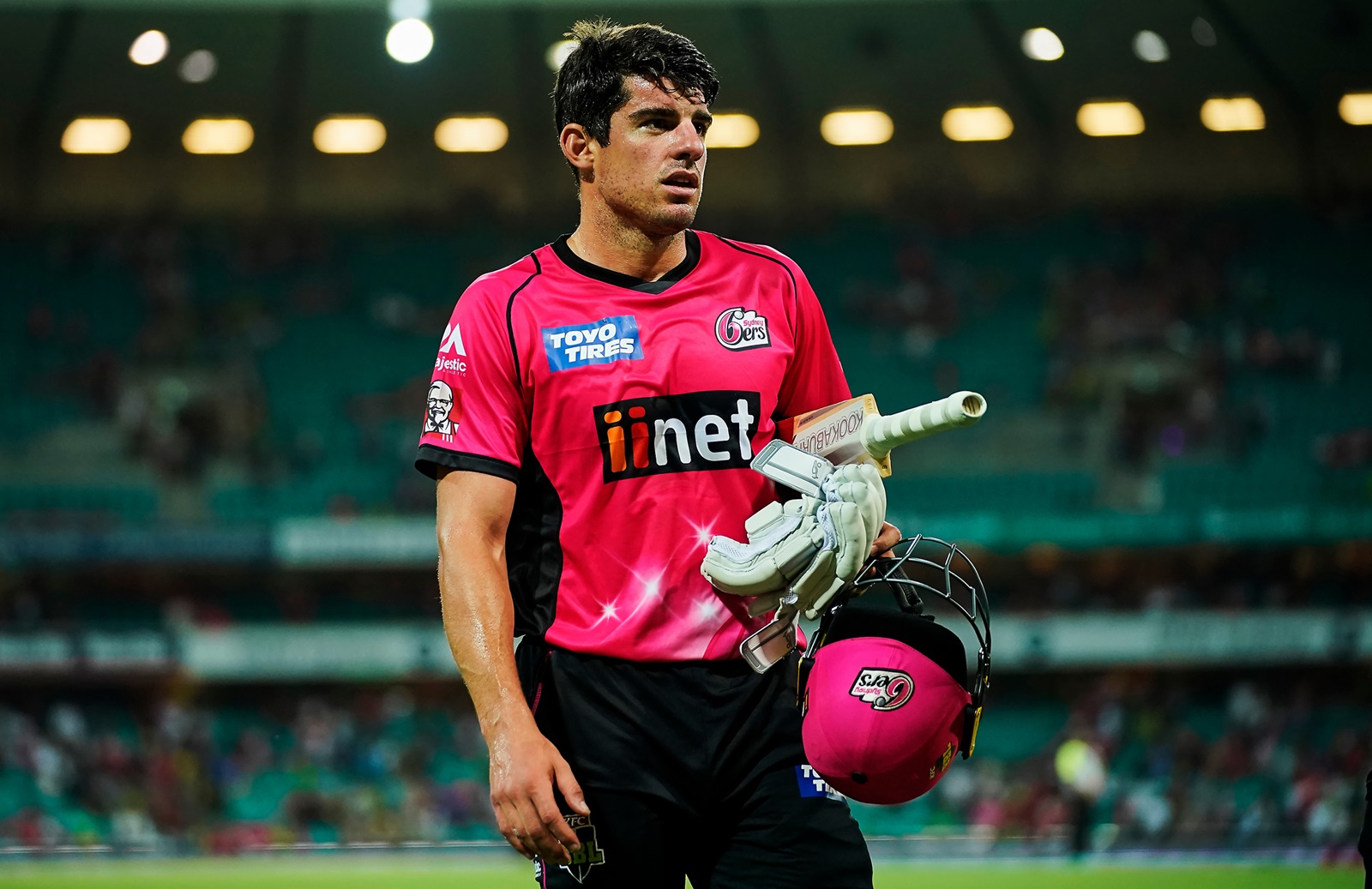 Moises Henriques, Sydney Sixers captain, has made a stronghold on our list. he is performing consistently at the opening lineup of the team. In the first match of Sydney Sixers, against Melbourne Stars, he scored 76 runs on 38 balls with a strike rate of 200. In his 2nd match against Hobart Hurricanes, he played a knock of 73 runs in 48 balls. Henriques comes at number 3 most of the time which makes him a trustworthy opening batsman who can handle the pressure and the pace attack during the power play.  Here's our full bet365 app review. Read more here.
Middle Order (4th, 5th, 6th, and 7th)
The most important lineup of a T20 format is the middle-order squad. A middle-order batsman goes through a lot of pressure to score big runs. A middle-order batsman needs the ability to score when the opening partnership has failed, the power play is over and the spin attack is providing variations on the pitch. Big bash League has provided some of the best middle-order batsmen.
Kurtis Patterson made headlines in the ongoing season of the Big Bash League with his knock with Perth Scorchers against Brisbane Heat. Coming at number three, he scored 55 runs from 30 balls with a strike rate of 183.33. This makes him a strong contender for middle-order batsmen and can be used at number 4.
31-year-old Australian batsman, Nick Larkin, was in form during the second match of Melbourne Stars. He was not able to perform at all in his first match with Melbourne Stars. But in the second match against Sydney Thunder, he scored 52 runs on 43 balls with a strike rate of 120.93.
Sam Heazlett is the most dependable number 6 any team can wish for. His ability to score and rotate strikes with patients makes him well qualified for this position. His team, Brisbane heat, has lost both the matches but he was consistent in both the games. Heazlett had a strike rate of 113 in the first match but in the second match against Perth Scorchers, he touched the strike rate of 200.
Rashid Khan, a well-qualified all-rounder, never disappoints its team with his impeccable knocks and unpredictable spin bowling. Khan has won hearts not only in the Big bash League but also across the globe. His ability to perform as an all-rounder in the T20 format gives him a stronghold of the game.
Bowling Attack (8th, 9th 10th, and 11th)
Once the batting attack is set, it's time for the bowlers to do their job. There used to be a time when batsmen were considered as the match winners in cricket. It is because of the T20 format of cricket, things have taken a big change. Most of the time, a bowler turns out to be a match-winner for the team.
Adam Zampa, one of the finest bowlers of Australia, has taken out his team, Melbourne Stars, from some of the most difficult situations this week. His ability to provide variations in his bowling to surprise the batsman is outstanding. His average economy rate last week was 8 in both matches. Adam Zampa and Rashid Khan can act as a deadly pair for spin attacks for a team. Take a look our online cricket betting tips and tricks here in our website.
Matthew Kelly did a great job when Perth Scorchers played their first game against Brisbane Heat. His pace attack was just exceptional on the day. With an economy rate of 7, he took 4 wickets by giving away 28 runs in 4 overs.
Joel Paris from Hobart Hurricanes, and from Sydney Sixers, can become a deadly pace attack for any team if given a chance together. Joel Paris on Saturday's match against Sydney Sixers showed that he deserves to be in the playing XI of this week. His economy rate was 8.75 and he took 3 wickets by giving away 35 runs. Keefe, on the other hand, has the ability to ball variations and control the run rate of the opposition. He has played two matches last week and his average economy rate was 6.
Pay withके साथ भुगतान करें
Big Bash League – Playing XI: Last Week
Josh Philippe (WK)
Mackenzie Harvey
Moises Henriques (C)
Kurtis Patterson
Nick Larkin
Sam Heazlett
Rashid Khan
Adam Zampa (VC)
Matthew Kelly
Joel Paris
Steve O Keefe