5 Most Unexpected Record Holders in Cricket
Cricket is the only sport in the world that focuses on numbers. No matter you are a bowler or a batsman or even a fielder, if your record is good, you will always have a permanent spot on the team.
If you are part of playing XI of a team and if you are good at your spot, you can register a record on your name one day. All you need is consistent performance.
However, there have been moments in the past where a player has surprised everyone by making a record unexpectedly. Here is the list of the 5 most unexpected record holders in cricket.
Here's today match prediction IPL.  Red more here in our site.
5) Misbah-ul-Haq: Fastest Test Century
This is record is perfect to begin the list. Misbah-ul-Haq, often branded as the slowest scorer in the test cricket, scored the fastest century in the same format in just 56 balls against. His fastest century came with a strike rate of 177.19, which is also extraordinary by someone who had a strike rate of 73.71 in ODIs and 110.21 in T20sI. Misbah's unexpected performance helped Pakistan to score a big win against the Aussies and clinch the series by 2-0. This unexpected record also included the fastest fifty in test format.
4) James Anderson – Costliest over in a Test Match
James Anderson is one of the best test format bowlers England has ever produced. Anderson has been featured in 156 test matches and has picked 600 wickets with an average of 26.79. His number speaks for himself. However, things went down the drain in 2013-14 The Ashes. 'The King of Swing' gave away 28 runs in a single over and unfortunately named this record under his belt. The attack was launched by Bailey which included 3 sixes and 2 fours. This was devastating for Anderson and team England. You can check it here the best betting apps to download.

3) Ajit Agarkar – Fastest Fifty by an Indian Player in ODIs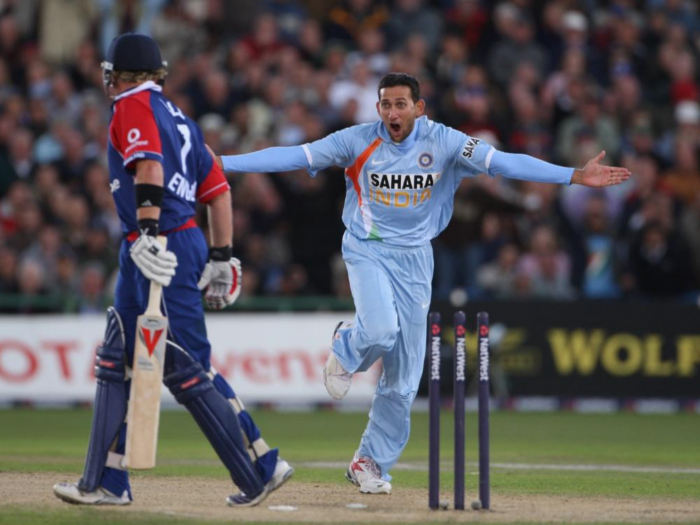 It was in the year 2000 when the Indian pacer showed his magic with the bat as well. Ajit Agarkar played an unexpected inning against Zimbabwe in Rajkot. He destroyed the bowlers and scored 67 in just 25 balls. His fifty came off in just 21 balls, a record by an Indian batsman which still is unbroken. Big guns like Kapil Dev, Yuvraj Singh, Rahul Dravid, and Virender Sehwag are all behind Agarkar with the fifties in 22 balls. This record is also unexpected because it came from a full-time bowler. Ajit Agarkar always dominated the bowling lineup in the 2000s with skills of his disciplined line and length.
2) Rahul Dravid – Bowled Most Times In Test cricket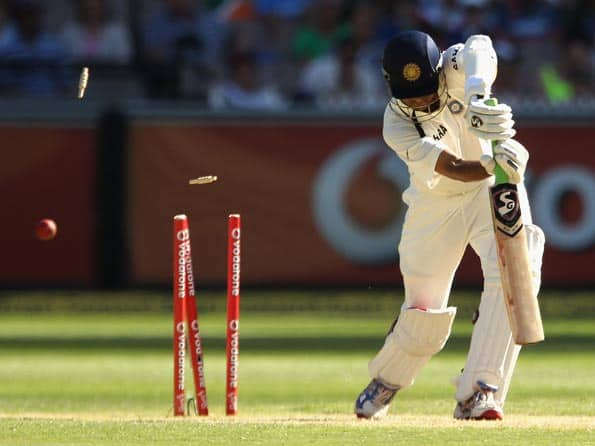 This will come across to you as a shock but it's true. Rahul Dravid, current Indian head coach and "The Wall" has bowled most times in test cricket. His count is 55. There is no doubt about his patience on the pitch and his ability to play some of the best innings. But he carries the most unexpected record over his shoulders. You will be surprised to know that he was bowled 9 times in his last 7 test matches and that became one of the reasons for his retirement. Rahul Dravid is followed by India's god of cricket Sachin Tendulkar, who was bowled 54 times.
1) Australia Cricket Team: Lost 3 matches after enforcing follow on
One of the greatest cricket teams of all time, Team Australia, has made it to the list. The opposition has defeated them thrice even after the Australian team enforced the follow-on. In the history of test cricket, there have been just three incidents where a team enforced the follow-on but in the end, lost the match. The Australian cricket team was involved in all these three incidents. suffered three humiliating losses even after forcing the follow-on: two against England – at Sydney (1894) and Headingley (1981); one against India at Calcutta (2001). Still, there is no doubt that they are one of the best teams in cricket.